Top Stamina Booster Foods – Present scenario of half of the population is extremely engaged in hectic lifestyles. And connected to day-night culture, people have started the work as the fashion that initiates little room for relaxation. But people are also getting health conscious and wanting to know about the health tips that they can opt for and have a knowledgeable aspect about their health.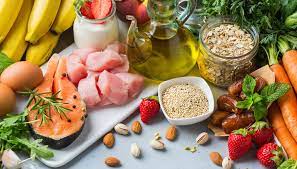 However, you must have good stamina to undergo strapping physical and mental health conditions in the present high populated world. In addition to which, if you lead a busy lifestyle, having well-established stamina helps you to increase your productivity and helps you stay alert.
Nutrients Essential for Building up Your Stamina
Individuals sometimes feel tired after having a fast walk or running for a minute or two. That is sure because of the lack of energy, which affects your day-to-day living. Listed below are some essential nutrients that are required to build up your stamina:
Complex Carbohydrates: These nutrients provide lots of energy, which is used by our body to fuel up our muscles and brain. Additionally, these nutrients are digested at a slow rate and are highly rich in dietary fibre.
Proteins:  The body breaks the intake of proteins into amino acids. Such that, the acids help in the formation of hormones, red blood cells, tissues and building and repairing up of your muscles.
Healthy Fats: They usually increase the absorption of fat-soluble vitamins including Vitamin D, K, A, and E. These are generally required for the developmental growth of your body
Iron and Calcium: Build up your bones stronger. Likewise, iron is an essential need in the formation of red blood cells and for the transportation of oxygen
Vitamin C: Strengthens your immune system
List of Stamina Booster Food
All of the nutrients and vitamins that we are taking, are to be ensured that body functioning is at its optimal rate. Following are some essential foods:
Dry Fruits and Nuts
Dry fruits and nuts provide you with an instant energy booster with higher stamina. One cup is a rich source of protein, polyunsaturated fatty acids, and bioactive compounds. Therefore, these are highly recommended, excellent choices to increase your stamina.
Dry fruits and nuts are highly rich in omega-3 fatty acids, which help you to increase your blood flow while exercising. These are highly recommended to increase the performance of athletes while improving their health and energy efficiency.
Banana
Good to consume for the stamina build-up and energy also. Bananas are a highly fantastic source of vitamin B, potassium, and carbohydrates. Additionally, rich in fiber, fats, and protein. Banana is recommended to improve your running stamina. As the study showed the results, athletes improved their performance when they were provided with carbohydrate drinks including bananas.
Brown Rice
Brown rice has a high quantity of complex carbohydrates, which slowly release energy in your blood. Ensuring, about the higher energy as stamina levels throughout the day. They have lower starch as compared to white rice and higher fiber. Furthermore, making the rice bit harder to be digested and keeps the stomach full for a longer period.
Additionally, helping you to maintain your stamina throughout the day. Whereby, 100 g of brown rice contains 112 kilocalories of energy, 2 g of protein, and 2 g of fiber. And also contain vitamin B complex nutrients that are essential to our body.
Sweet Potato
The digestion of sweet potatoes is prolonged as they contain complex carbohydrates. That makes sweet potato digest slowly and gives higher stamina and a sturdy supply of energy.
They contain manganese, which helps the body to break down the nutrients to help produce the energy and stamina required by the body.
100 g of sweet potato contains 86 kilocalories of energy, 3 g of fiber, 20 g of carbohydrates, and 2 g of protein including 28 percentiles of Vitamin A.
Green Leafy Vegetables
Lack of stamina and energy is mainly due to iron deficiency in your body. The absence of adequate iron is a factor that haemoglobin is lesser in the body. And the body struggles to carry out the day-to-day activity. Therefore, green leafy veggies are highly rich in almost all nutrients, including iron, vitamins, fiber, and micronutrients too.
Green leafy vegetables like beans, spinach, etc. Act as the stamina booster to the body releasing short-term energy yet enthusiastically improving stamina.
Beans and Lentils
Also called "Daal" Beans including, blacked-eyed peas, black beans, chickpeas, toor, etc. are an excellent source of all nutrients and micronutrients. Additionally, with the source of iron, fiber, carbs, magnesium, protein, and folic acids. As these beans include slower digestion for the breakdown of starch, they provide higher stamina and energy.
Eggs and Fishes
If you are a non-vegetarian you can have eggs and fish in your diet as they can provide you with instant stamina. As they repair your muscles and body tissues. Both eggs and fishes are great sources of proteins that require sturdy time for their breakage in the digestion process. Providing you with the stamina and energy required by your body.
Other Related foods:
Meat
Oatmeal
Yogurt
Coffee
Dark chocolates
Quinoa
Hummus
Avocado
Corn
Seeds (Flax Seeds, Pumpkin seeds)
Conclusion
So, this is the discussion about Top Stamina Booster Foods. Accordingly, the fashion is becoming in progress, that health is being the priority of most individuals. There is a variety of technological devices that can help your body suggest that when you need the intake of food.
Therefore, wide varieties of foods that are highly nutritious are available. Additionally, that can improvise your day-to-day stamina and build good energy. However, the type of food, the quantity, and also the quality of food for the increased stamina should be known fully. A larger intake may lead to indigestion. Therefore some of the food can boost and increase your stamina.
Most Searched Keywords –