Tips to Boost Immunity in Kids – Variants of human age are directly proportionate to the health issues variations. From a child to an elderly human being, there are several changes in the human body, which requires different nutrients at different time.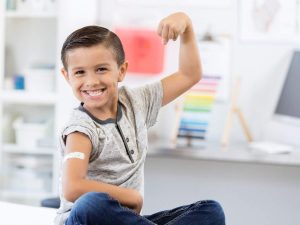 For instant, of a kid, a child is in their initial stage of growth, they need the growth coupling with the healthy nutrients. Whereas, an adult needs nutrients accordingly to the daily needs.
Moreover, maintaining a child's immune system isn't less than any trick. As the child is having their tantrum at the growing stage and initializing their activities they require healthy and immune booster immunity food.
Importance of Immune Boosting in Kids:
The nourishment required during a child's growth year is compulsory, as it is directly related to the fact that their health will remain constant by vigilance action. At the growing stage, they want to explore more of the things by themselves, by being around here and here, making a gang with their friends and having various activities and sports.
Thereby, listed below are some of the key factors:
Child remains healthy
The risk factor of getting viruses and infections are lesser
The child is full of energy while any work or play
Proper growth of the body occurs
Acquires healthy and active living
Becomes less prone to sickness and diseases
Healthy tips to be followed:
The child's body requires not only a healthy diet but a healthy living also. As that not only boosts the immunity of the child but also improves the future health factor of staying fit. Children don't like to eat healthy and green vegetables that are essential at their growth stage. However, try to divide their diet and portions in such a way that they would not only love to have their meal but also will have boosted immunity.
Make them wash their hand regularly: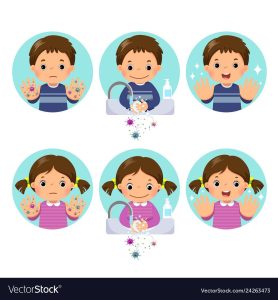 When the child is at the initial stage of growth they want to have an exploration of each and everything that comes in their vision. Thereby, making them wash their hands regularly and making it the habit would surely help your child from getting away from infectious bacteria and viruses.
Divide their meals: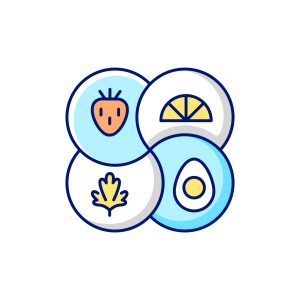 Having a divided portion of their meals will surely help in boosting immunity. As a child, they want to play more outdoors than indoors, in addition to which, they need more energy of nutrients. Like wisely, dividing their meal into 4-5 portions a day will help them boost their immunity and have their proper growth.
Rest is an important factor:
The activities and games your child plays out aren't less than that of any workout. Furthermore, if an adult is said to be that much active they would defiantly give up. Therefore, making your child rest is an important factor while growth will surely help in boosting their immunity. As when a child takes rest they initially get their body at rest and get a refreshed recharged body. An average child till the age of 12 years needs an average sleep of 12-14 hours per day.
Don't burden them: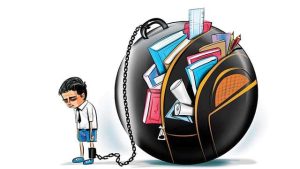 Primarily, when a child grows their parents are eventually at seeking that they want to make their child an Einstein or a scholar. But letting the childhood at their own pace, they would learn faster with build-up boosted immunity. E.g. If you burden your child they would surely become either traumatic or not able to have proper health and would lead to weaker immunity. Therefore, having a proper diet of healthy nutrients as per their need and not burdening them, and also letting them enjoy their childhood is the greatest immunity booster to their body.
Include variation of food:
The child usually doesn't like vegetables, thereby including more fruits that are high in nutrients and also providing them with proper boosted immunity. As you can have varieties of foods with variety included and make them serving of their favorite meal with veggies and fruits in the meal.
Get proper vaccinations: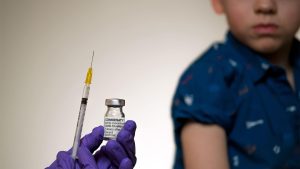 Children at their growth stage are made compulsory, to have their immunization vaccinations. Therefore, getting sure that your child has got the immunity booster shots as per the requirement of their age.
Precautions are better than cure:
Make your child have healthy habits, not touching the dusty area, washing their hands. Such that they can have mild relief from bacteria and infectious viruses.
Nutrixer provides your child with the best health supplements to immunize their health in the growing stage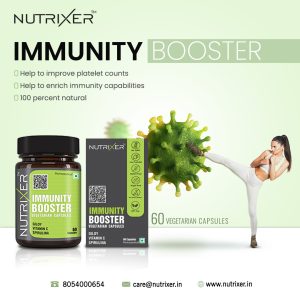 | Foods That Can be Included to Boost Immunity of Your Kid |
Zinc Rich food: It is an essential mineral and nutrient required during the initial growth of your child, which will surely not only boost the immunity but also makes sure that keeps the child healthy. Coupling with food items such as beans and nuts are highly effective zinc-rich foods. Astonishingly, that can be given in different varieties and formations added to a different source.
Prebiotics and probiotics: For the healthy formation of your child's gut prebiotics and probiotics are especially recommended by doctors and pediatricians.
Fruits and Vegetables: Highly- effective and nutritious foods that would instantly boost your child's immunity. Furthermore, food contains vitamins A, B6, C, E, Folic acid. Additionally much more that essential during their growth and boost their immunity
Conclusion:
Boosting your child's immune system isn't less than a job, as they don't want to eat and just want to play. And also, for their immunization boosting is an essential factor. Thereby having a properly maintained plan for your child is helpful. Make a habit to wash hands-on regular basis.
However, including a healthy diet and healthy habits will help your child have a boosted immunity.
Most Searched Keywords –
How to Boost Children Immune System?
Healthy Tips to Boost Immunity in Children